Happy Summer! Thank you for being wonderful clients, business associates and friends!
Market Performance:
The "buy anything now, ask questions later" trend we saw in the capital markets in 2017 continued into 2018, although it lasted for less than a month. The sentiment was short-lived this year as substantial volatility returned in February and rocked investor confidence. For perspective, there were only four days in 2017 that the U.S. equity market, represented by the S&P 500 Index, lost 1% or more. In contrast, in the first three months of 2018 alone, the index chalked up 11 days of comparable losses.
Arguably, during the first quarter investors had a difficult time embracing Canadian assets amid uncertainty about the future of the North American Free Trade Agreement (NAFTA), which has significant repercussions for the Canadian economy. Canadian stocks generally under-performed in the first three months and the Canadian dollar depreciated against major currencies despite the Bank of Canada's rate hike in January.
Back Office Update:
Our back office change from Scotia Capital Inc. to Industrial Alliance Securities Inc. took place in August 2017. A couple recent changes are digital signatures and our online platform, My Portfolio Plus, where you can view your accounts online.
1. Digital Signatures: Our office wants to become more ecofriendly by using less paper and we have been transitioning to a more digital and paperless platform. In the new year, we begun using a new system called 'Onboarding – Agreement Express' to digitally sign new account packages and account update packages.
IA Securities is continuously working to improve the Onboarding system to ensure a smooth, user friendly process. If you have any questions regarding a digital package that has been sent to you for your signature, please contact us and we will be happy to walk you through the digital signing process.
2. Online Access: My Portfolio Plus is our online platform where you can view your accounts online. My Portfolio Plus now includes a more user friendly interface and access to more current account information. It also includes an account selector tool that enables custom account viewing of multiple accounts. If you have not signed up for My Portfolio Plus and wish to, please call Candice at the office. If you have already signed up, please use the website below with your username and password: myportfolioplus.ca/hollis/login
Community Involvement
The first two quarters of 2018 point to a year of  milestones.  We began the year as a sponsor for the Taste the World event benefiting hospitals in South East Asia. In May, we won the 'Most Successful Team Charity Campaign' and 'Top Team' at the 6th annual Diamond Rally. There were over 40 Faith Hope Love decaled Lamborghinis raising $30,000 for Correctol Cancer Surgery at St. Paul's Hospital.
Taste the World
On January 23, 2018 we sponsored Taste the World, a wine tasting charity event at the Four Seasons Hotel in Vancouver. The net proceeds from this event enable children in Laos and Myanmar to access critical hospital treatment. Proceeds from this event will treat & educate 39,039 children and their families.
Humbolt Diamond Rally
May 5, 2018 marked the 6th Annual Diamond Rally benefiting over 20 charities, and one we've worked closely with for years: Faith Hope Love through St. Paul's Hospital, which raises funds for Colorectal Cancer Surgery.
The total amount raised for Faith Hope Love was $30,000. Donations went towards helping Dr. Raval and his colleagues at St. Paul's Hospital acquire a state-of-the-art system called ICG Fluorescence Angiography, which allows the best possible intestinal reconstruction in colorectal cancer surgery, and saves lives by reducing complications.  This next-level technology will be a game-changer for patients.
Our Team was honoured to have won 'Most Successful Team Charity Campaign' and 'Top Team' – Lamborghini Vancouver.
Professor Jeremy Siegel
Darren had lunch and listened to Professor Jeremy Siegel discuss his thoughts on the state of the markets in early May. Jeremy's book 'Stocks for the Long Run' was named one of the 10 best investment books of all time!
Tom Harris Charity Classic
This June we will take part in the Tom Harris Charity Classic, the first annual charity golf tournament in honour of Tom Harris. Funds raised support local needs in our community and to continue Tom's legacy of giving. We are proud sponsors of the longest drive at this event.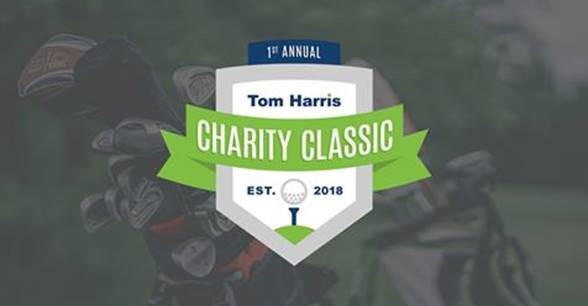 PGWM Facebook
If you haven't visited and 'liked' our Facebook page please click here.
We post regular market updates, stocks we're watching, personal finance tips, pictures of our team and more!
Darren Pedersen, Senior Investment Advisor 
iA Securities, a division of Industrial Alliance Securities Inc.
Insurance Advisor | Hollis Insurance Agency
The first half of 2018 also seem to point to a year of personal milestones in our life as well. We took KJ to see his most beloved animal, the Giant Panda at the San Diego Zoo and while there reconnected with a Karma Foundation co-member. KJ also visited Mustique with us for the first time. Mustique is a very unique and special place to Leanne and I as it is where we were engaged, where we honeymooned and can now share as a family.
At Spring Break, we did our annual trip to Cabo San Lucas aboard the Komokwa where we swam in awe with 50ft whale sharks and frisky sea lions! For my birthday, I was surprised with a tour through some of Napa's most beautiful vineyards.
In June, we will celebrate Lukas Lundin's 60th birthday, followed by the wedding of one of my closest friends and fellow adviser, James Brown.
It is also with great sadness that we remember friends and clients who have passed on, both young and old. It makes me pause to remember my motto "No wasted days."
Mike Schmidt, Associate Investment Advisor
iA Securities, a division of Industrial Alliance Securities Inc.
Insurance Advisor | Hollis Insurance Agency
For Mike and his family the last few months can be summed up in a single word- sports.  With two boys aged 6 and 8 that seem to be following in the same footsteps as their sports obsessed Dad, it seems like every night and most weekends have been spent at the ball park, the soccer pitch or the basketball court.  Mike is coaching his oldest son Dane's baseball team and helping out with hoops squad, while Kelly is helping coach Kobyn's baseball and getting them all back and forth to soccer as well.
They did however manage to squeeze in a few times where they weren't chasing kids around a field.  Kelly and Mike got to spend some much needed days in the sun visiting Palm Springs.   Technically, it was a work trip with educational seminars every day but they managed to sneak away for some pool time.  Mike also was privileged to be among the sponsors of the Party for a Purpose, raising funds to support the Grace Orphanage in the Congo.  To be part of supporting a great organization in a war torn country, even in a small way, really was amazing.  The party was pretty good too!
Kelly completed her yoga teacher training and can be found teaching at Oxygen Yoga and Fitness in North Nanaimo.  Kelly credits fitness and activity as one of the biggest contributing factors to her getting through chemo and radiation during her treatment.  To be able to pass along that gift to others is something she holds very close to her heart.
Just this past weekend Mike and one of his clients spent the day at Wildplay Nanaimo, where their families tried some more extreme activities.  How many financial advisors go bungee jumping with their clients?  Of course we made sure everyone's insurance was up to date first!  The older boys did some zip lining instead as they are still a little young to be jumping off a bridge.
The sports should wind down over the next couple weeks as school lets out so Mike and his family can spend the summer outside and taking advantage of this beautiful spot we call home!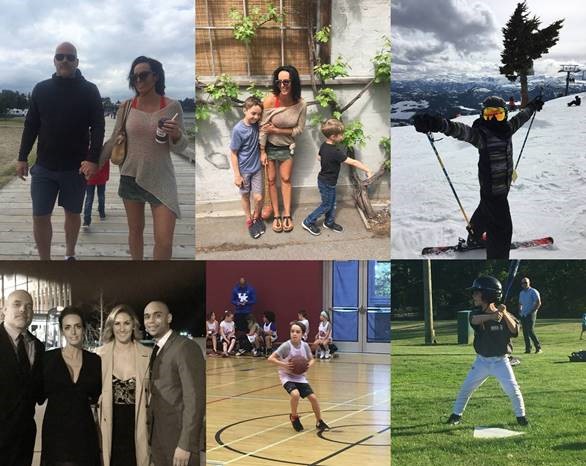 Carolyn Nnadiekwe, Client Service Manager
Carolyn has enjoyed learning so much and getting to know many of our wonderful clients this past year and a half. She is excited to continue growing and expanding her knowledge in the world of finance.
This past year has been full of wonderful life changes for Carolyn and her family. She and Marvin purchased their first home and moved in in February. They have been spending a lot of time making the place their own by completely repainting inside the house, building a deck and re-landscaping.
Marvin and Carolyn and their daughter Atarah are also excited to announce that their family is growing. They are expecting a baby boy who should arrive at the beginning of September. Carolyn will continue to work through to the middle of August.
Carolyn is expecting a lot of visits from family over the summer and into the fall after the baby arrives. She looks forward to enjoying summer here on this beautiful island and preparing for the new addition to their happy family.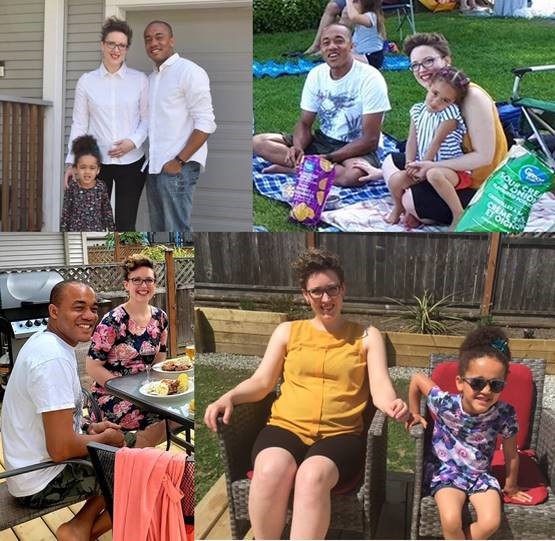 Candice Hall, Client Service Manager
Insurance Advisor | Hollis Insurance Agency
Candice has had a great first year at Pacific Group Wealth Management. She has thoroughly enjoyed getting to know so many of you! She loves the fast-paced environment of our office and has learned a lot!
Much of Candice's 2018 has been filled with studying for the Life License Qualification Program (Life and Accident & Sickness Insurance) and the Canadian Securities Course. She successfully completed both courses in February and May and has since put them to great use.
Candice has also spent time playing tennis with her Mom and brother, hiking around the Nanaimo area and spending time with friends.
Candice is headed to LA this month for a week of vacationing in the sun. She's excited to relax at the Santa Monica beach, go to a few comedy shows and eat some great food!
Thank you as always for being our clients and friends.  You are truly the foundation on which our success depends.  If there is anything we can do to serve you better, please let us know.