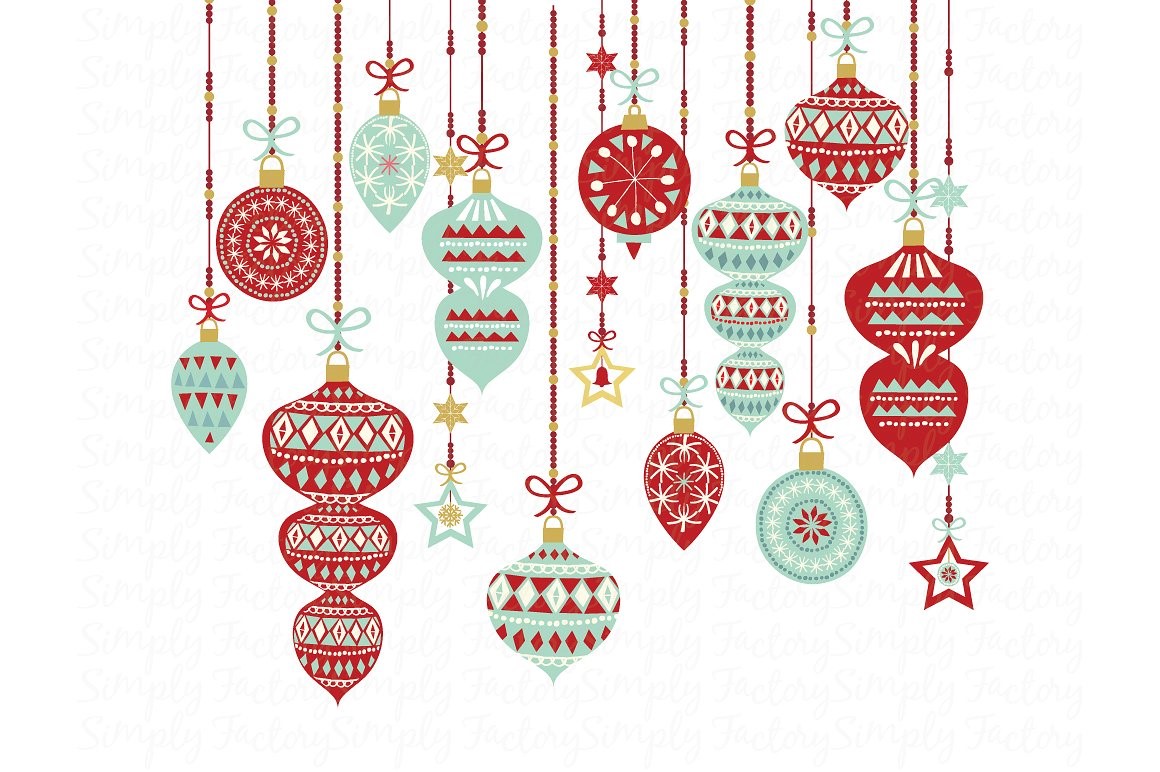 Happy Holidays! Thank you for being wonderful clients, business associates and friends! It has been a pleasure working with you for another year.
 Darren Pedersen, Senior Investment Advisor
iA Securities, a division of Industrial Alliance Securities Inc.
Insurance Advisor | Hollis Insurance Agency
 As we come up to another New Year to celebrate and look forward to, I look back and see the many milestones (10th, 40th, 50th & 60th birthdays) and successes of our clients and friends (clients going public, selling their companies or buying their first house). This year, it has been exciting to watch and network with so many company heads and leaders of industry as well as see the emergence of new sectors.
 We are proud and honored that our Diamond Rally team this year took home the best charity award raising funds for St. Paul's Hospital and our client took home the best livery cup as Magnum P.I. Philanthropy continued on the Lamborghini Targa tour from LA to the Monterey Car Show raising awareness and funds for the Children's Wish Foundation.
 For our family, 2018 was the year of living exceptionally and realizing how fortunate we are to have the abundance of choices that we do.  KJ continues to thrive in soccer, snowboarding and school and like most kids, loves video games! He celebrated his 10th birthday with a Fortnite themed party aboard Savannah in the Seychelles.
 Leanne and I were awestruck by the lushness of the Seychelles along with the incredible variety and colors of fish, coral, turtles and manta rays, we saw snorkeling. However we are even more humbled at the elegant beauty of the whale sharks when we went swimming with them in the Sea of Cortez. I also enjoyed swimming and playing with the sea lions but Leanne was not to impressed when they decided to go from nibbles to biting her arm!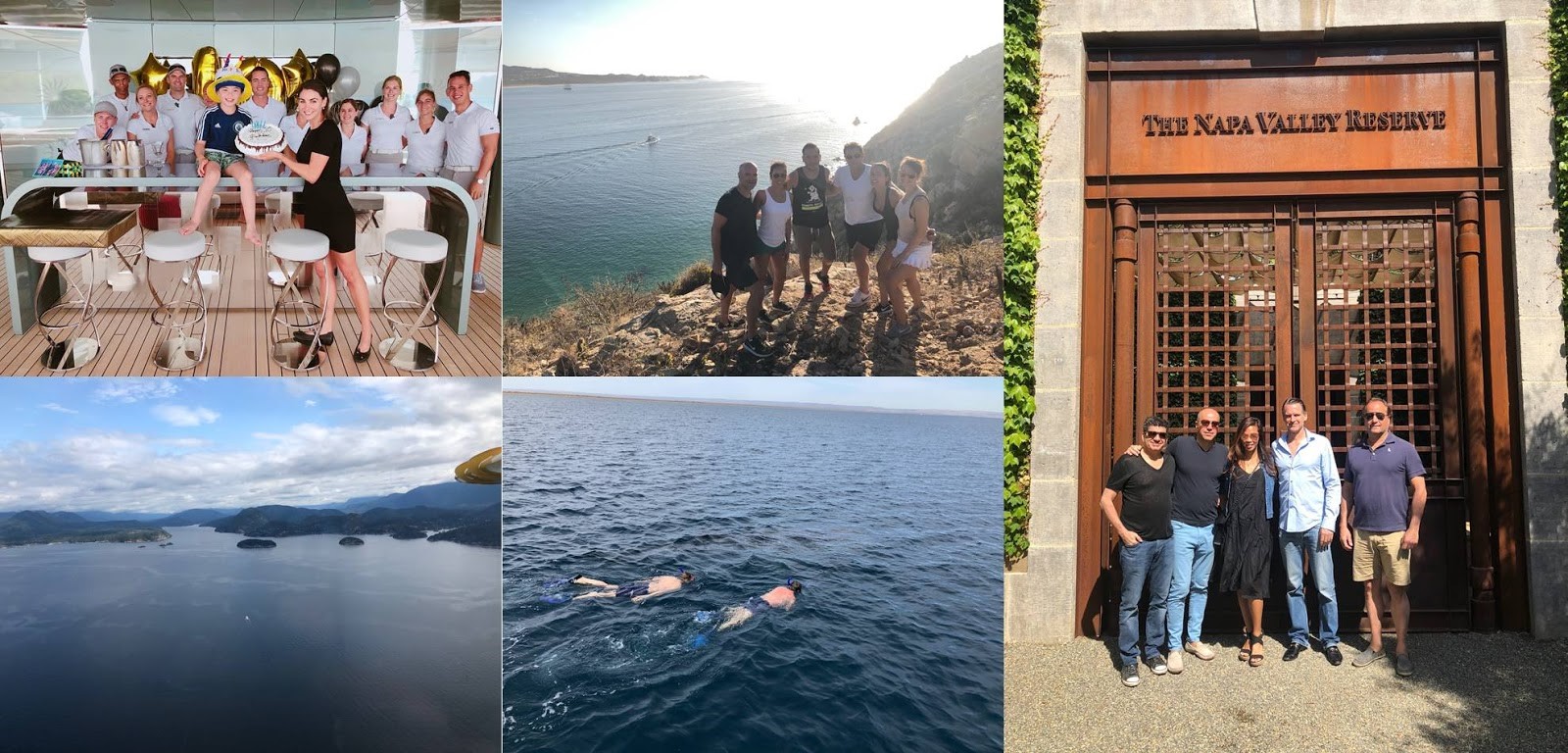 As to the many beautiful places we have seen this year and crazy activities like jumping out of a helicopter to arrive at a party, I must say that boating in Desolation Sound and skiing at Whistler are still our number 1. We live amidst such majestic nature here in BC and it is truly the best place in the world to come home to.
 KJ, Leanne and I wish you all the joy of the holiday spirit this season and throughout 2019. Merry Christmas and Happy New Year!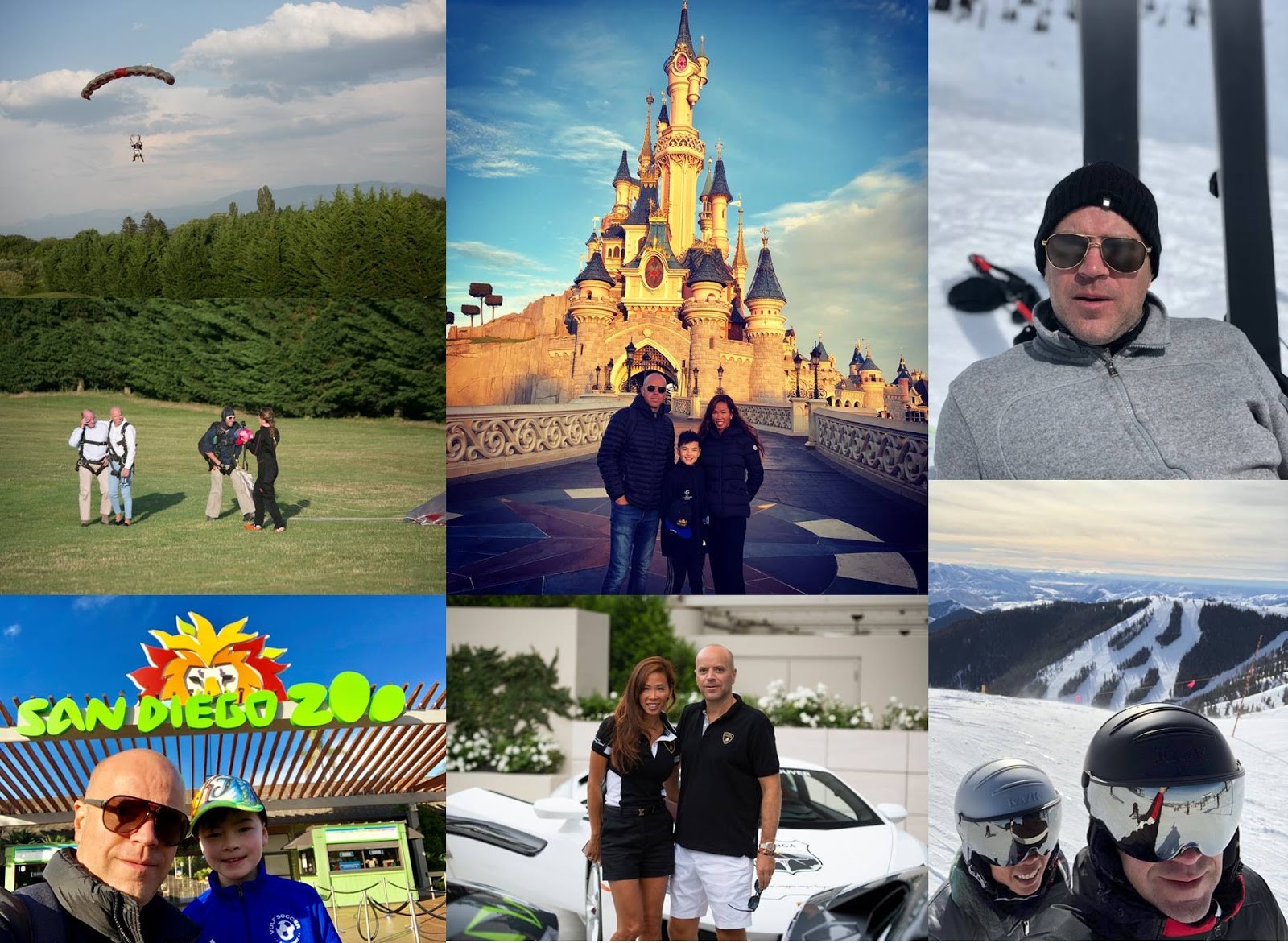 Mike Schmidt, Associate Investment Advisor
iA Securities, a division of Industrial Alliance Securities Inc.
Insurance Advisor | Hollis Insurance Agency
 The last part of 2018 hasn't seen any slowing down of activity in the Schmidt household.  Mike and Kelly's sons are still as busy as ever with sports and activities.  Dane continues love basketball, playing with Hub City Basketball and Kobyn is still going strong in soccer at Harbour City Football Club.
Kelly has been teaching Yoga at the Oxygen Yoga and Fitness Studio in North Nanaimo and has also started helping out around the office.  PGWM is growing and the extra help is definitely needed and appreciated.
In September Mike and Kelly surprised the two boys with a trip to San Jose Del Cabo, Mexico.  Dane and Kobyn had no idea the trip was planned and were shocked to be woken up at 2:30 AM to catch the plane!  This was the first trip to a tropical destination for the two boys and they loved every second. They would probably still be in the pool if they could be!  Ten days of fun in the sun and way too much food was a very nice way to get recharged for the remainder of 2018.
With the Christmas holidays fast approaching the family is looking forward to a few days where they won't be running out the door to work, practice or games and can spend some quality family time together.  Hopefully if the snow cooperates they will get a day or two on the slopes in too.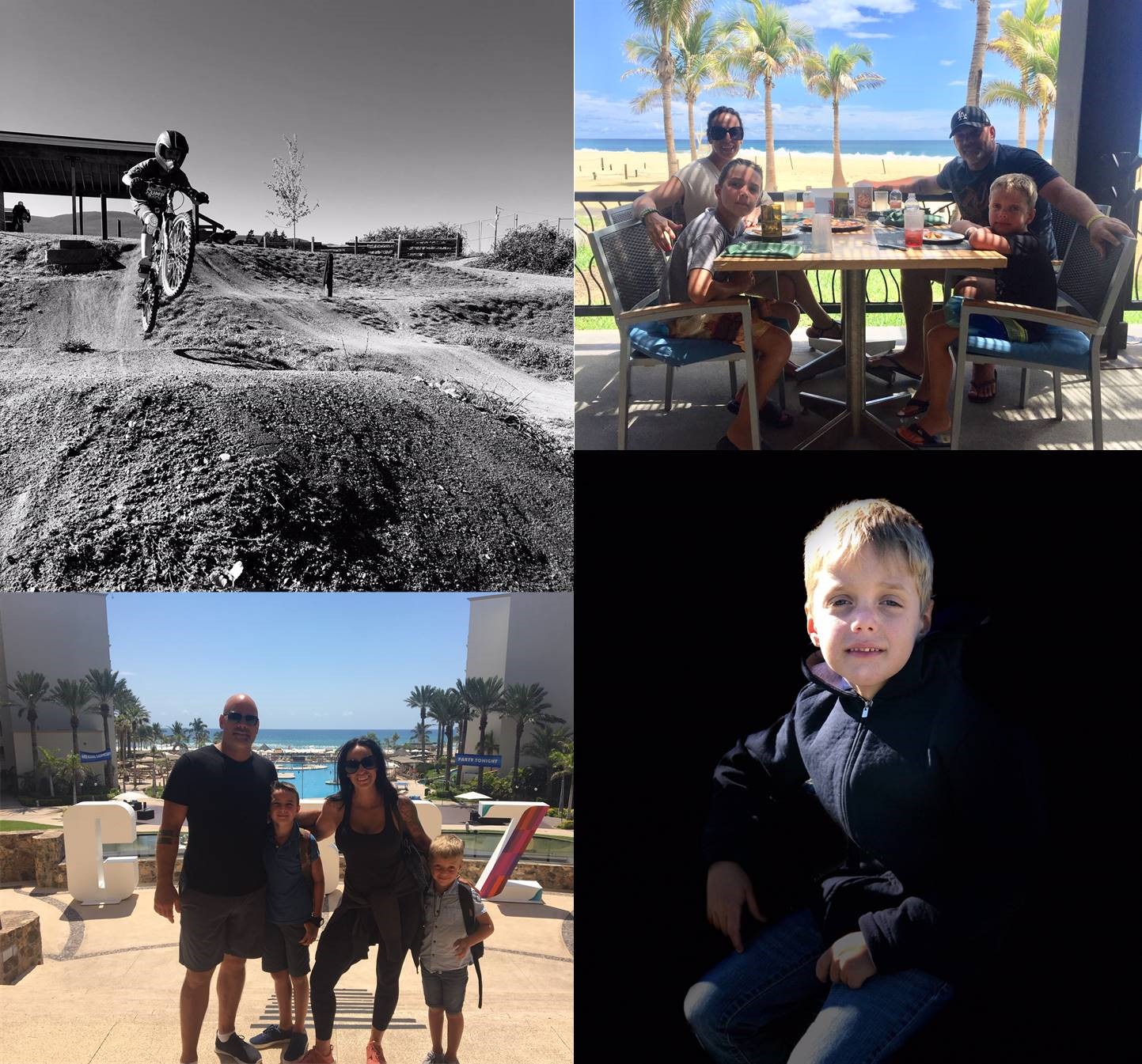 Candice Hall, Client Service Manager
Insurance Advisor | Hollis Insurance Agency
 Candice's last few months of 2018 saw some travel, visits with family and completion of financial courses. Candice vacationed in LA for a week in the summer and is also going there again over Christmas with her boyfriend, Graeme. In September one of Graeme's brother's and his wife travelled to Tofino for a few days where they all hiked, ate delicious food and took in the spa. Being from Toronto they were all in awe of Tofino! Candice also went to Las Vegas and Palm Springs last month. In Vegas she did a little gambling, walked the strip and toured two cannabis facilities. She then spent the weekend in Palm Springs with her Mom who was in a tennis tournament. Most recently, Graeme's parents came to visit from Toronto. They spent the bulk of the weekend walking the beaches and around the downtown shops.
 Candice is excited to have completed all of the required courses over the last few months in order to become an associate advisor, which she plans to start doing in 2019. Into 2019 she also hopes to play more tennis and check out more places on the island.
 Candice wishes you all a happy holiday season!
Carolyn Nnadiekwe, Client Service Manager
 Carolyn has had a full and busy life since summer. Her family welcomed the arrival of a baby boy, named Kamsi, on Aug 26th. He is a very happy and healthy baby that loves to smile.
 Their daughter, Atarah started Kindergarten in September and has been loving making new friends and learning new things. She also started Girl Guides and is currently taking skating lessons through school. Atarah celebrated her fifth birthday in November and she celebrated with her class in school with a unicorn birthday cake.
 Marvin and Carolyn enjoyed a nice getaway with their family at a resort in Parksville. They went to see little Qualicum Falls, Coombs and were able to relax and take in this island that they call home.
 Carolyn misses everyone since being on maternity leave but looks forward to the exciting things the New Year will bring.
Flower One (FONE) Investor Tour Update
 Leanne, Candice and I recently travelled to Las Vegas with a group of clients who invested in Flower One, FONE, to meet with management and tour the FONE properties. The opportunity to see this operation first hand was amazing. The size and scale is overwhelming. The management team is the best I have met with. They are true experts in growing and greenhouse operations.
 FONE is positioning itself as the dominate brand in Nevada, with a plan to expand to California and Canada. Competitors in the Cannabis space have also had a chance to view this project and meet with the management team at FONE. After viewing the project and meeting management, most of them are cancelling their capital projects and signing purchase agreements with FONE.
 There will be significant news flow over the coming months. Please check out this article published in the Washington Times earlier this week regarding US legalization that states 'it's an inevitability that the federal government will need to reconsider its marijuana policies as more states legalize the plant for medicinal and recreational purposes.' Please feel free to call us to discuss.
 Below are some photos we were able to take. As all of the locations were high security we had limited opportunity for pictures but we did get a few.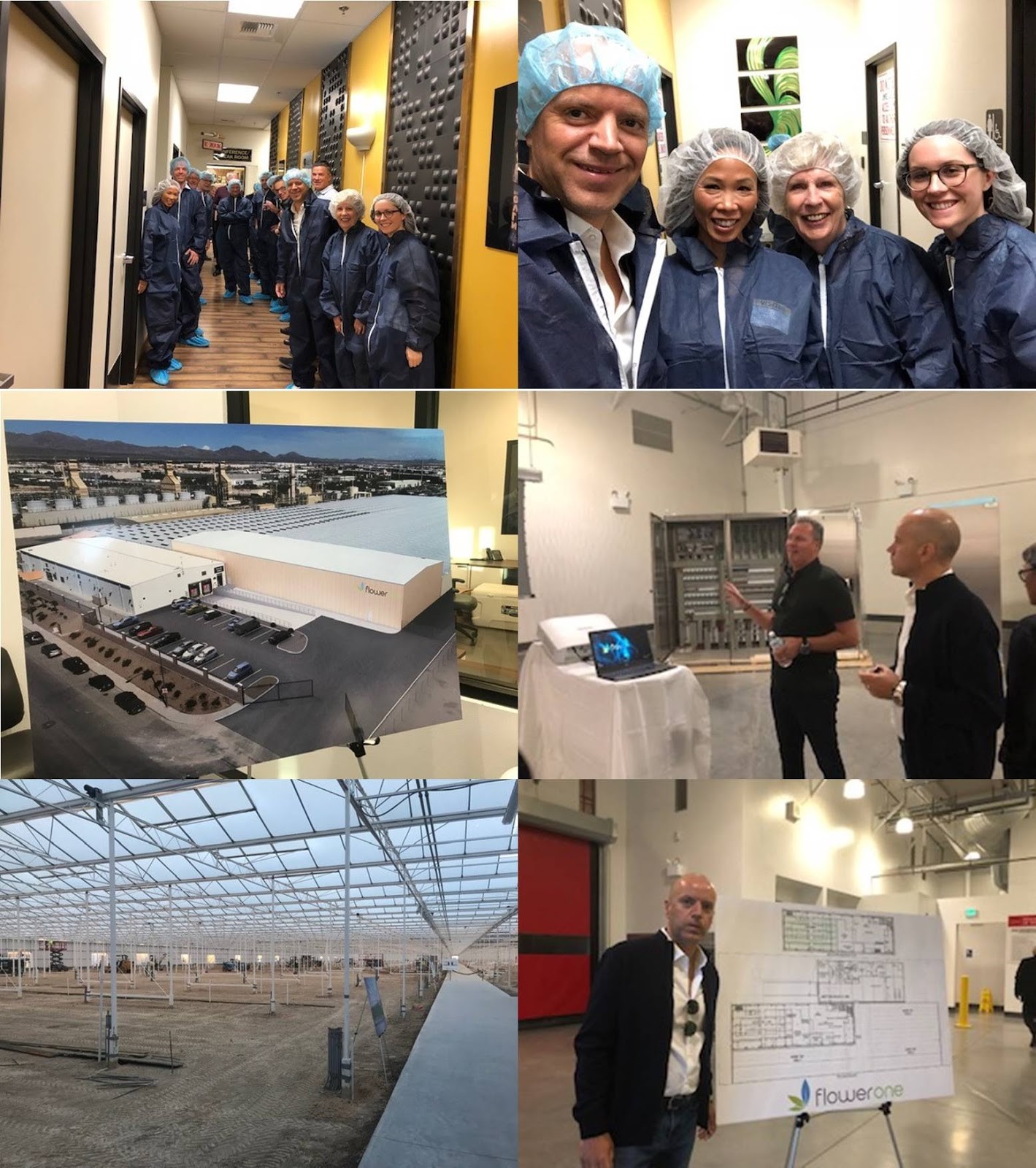 We are so grateful to all our friends, family and clients that have made 2018 our top year to date! From our family to yours, wishing you a magical holiday season and a 2018 filled with prosperity, good health and even better times with family and friends.